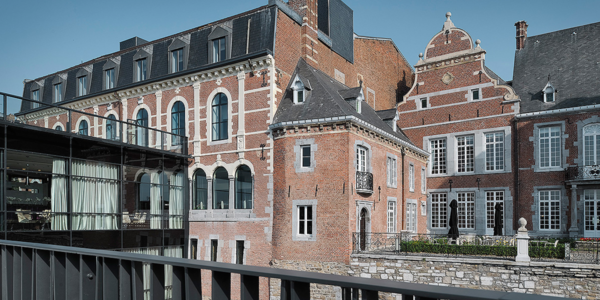 Van der Valk Hotel Sélys Liège
The Ardennes
About
Van der Valk Hotel Sélys Liège
Van der Valk Hotel Sélys Liège is located in the historic, cultural and commercial heart of the "cite ardente" or "fiery city". The hotel offers all the comfort you can dream of. It offers a total of 125 rooms, including 8 luxurious suites. They are all modern, top quality and fully equipped.
Discover the excellent cuisine that is inspired by authentic regional dishes with respect for its products. At Van der Valk Hotel Sélys Liège you can enjoy your breakfast and dinner in peace, with a view of the rooftops of this "fiery city". The restaurant is a subtle mix of bistro and gastronomy, and can seat up to 90 people.
With 11 different rooms, Van der Valk Hotel Sélys Liège is the right place for meetings, seminars and events up to 400 people. Because of this capacity, Hotel Sélys Liège is internationally known in the field of MICE (Meeting, Incentive, Congress and Event).
With its panoramic city views and pretty outdoor terrace (open during the summer months), our hotel bar is the perfect spot for your morning cup of coffee or a well-earned drink and a bite to eat in the evening. The bar is also open throughout the day, enabling you to kick back and relax against the unique backdrop of Liège's rooftops and towers at any time of day. All in all, an exceptionally inviting hotel bar that combines Liège hospitality with the service that you expect from Van der Valk.
This property is intimately linked to neighbouring Les Comtes de Méan. In the past, the two mansions often formed one building. The property that's currently situated at number 9, Rue du Mont Saint-Martin is better known as the Sélys Longchamps hotel and is classified as an 'Exceptional Heritage of Wallonia' site.
Les Comtes de Méan is located at 11, Rue du Mont Saint-Martin. The mansion's history largely coincides with that of its neighbour, the Sélys Longchamps hotel. The architecture of this U-shaped building is designed around a central core that dates from the 15th century and has been renovated and expanded over the centuries.
The Walloon Region and Heritage Agency were able to conduct various archaeological excavations during the mansions' eighteen-month-long renovations, some of which are still visible in the 'La Cave' bar.
---
Get in touch
Interested in organising a meeting or event at this fabulous location?
Contact us for our special rates.
When completing this form, we will only use your information to respond to your question or comment. View our complete privacy policy.