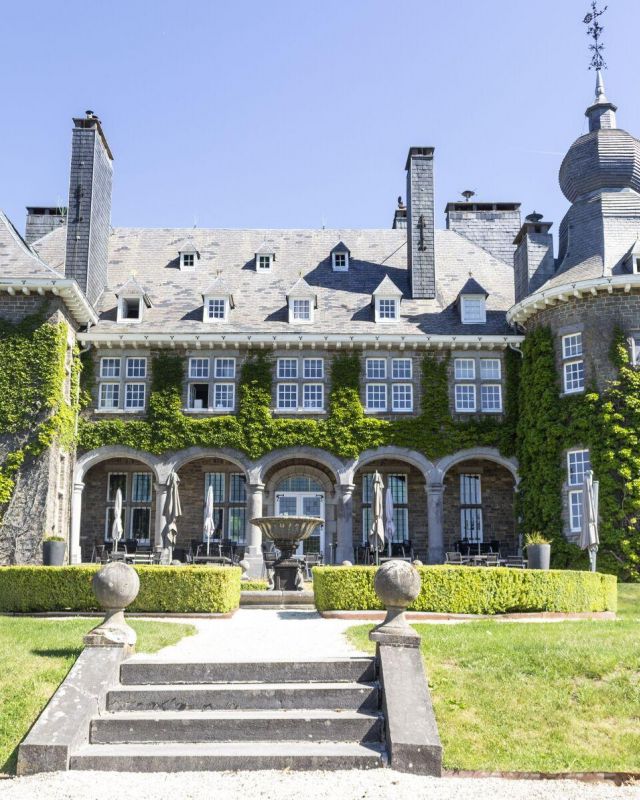 Manoir de Lébioles, Spa
The Ardennes
About
Manoir de Lébioles, Spa
Nestling majestically in the heart of the beautiful Ardennes forests, the Manoir de Lébioles receives its guests in a beautiful natural setting and offers discreet luxury, a private atmosphere and first-class service.
After more than a year of renovations, since September 2006, the "little Versailles of the Ardennes" has regained its former splendour. The requirements of an international team of architects in terms of comfort, modernity and purity of lines have been realised without obscuring the soul of the almost 100 year old manor.
These renovations were designed to create a haven of peace and isolation, which allows our guests to rest and relax. The luxurious, individually appointed rooms and suites are part of this concept, as is the key role of our chef's refined cuisine, awarded 14 Gault Millau points.
Moreover, the spa area offers also offers countless opportunities for relaxation and recreation.
The center of Spa is less than 10 minutes' drive away. Royal Golf Club des Fagnes is a 15-minute car journey from the hotel. A helicopter landing is available here.
---
Get in touch
Interested in organising a meeting or event at this fabulous location?
Contact us for our special rates.
When completing this form, we will only use your information to respond to your question or comment. View our complete privacy policy.