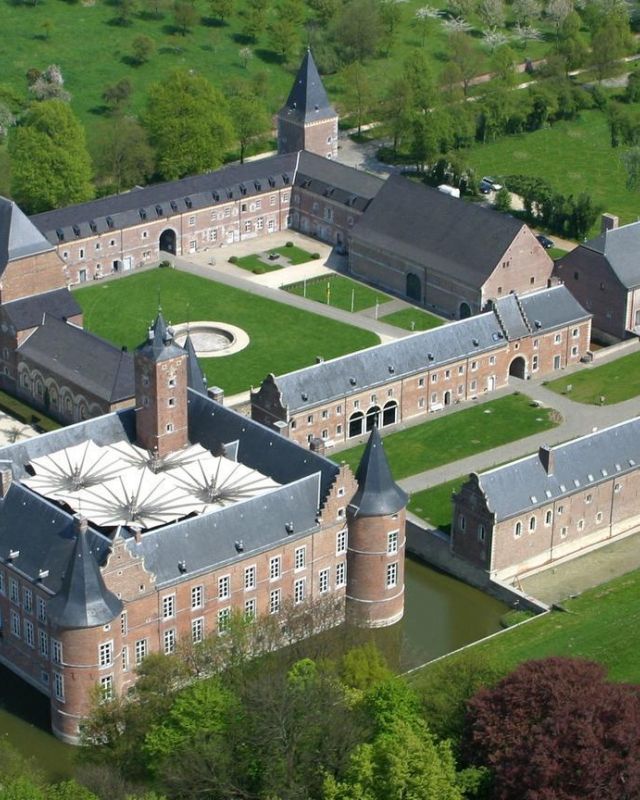 The Grand Commandery Alden Biesen, Bilzen
Limburg
About
The Grand Commandery Alden Biesen, Bilzen
The Grand Commandery Alden Biesen is located in Bilzen, in the east of Flanders. You'll find us in the heart of the Euregio, with cities like Hasselt, Tongeren, Liège, Maastricht (NL) and Aachen (DE) nearby.
Alden Biesen is one of the Flanders Heritage Venues. This means that we are a quality international congress destination. The nearest (inter)national airports are Maastricht (NL) at 20 km, Zaventem at 95 km, Charleroi (Brussels South) at 110 km and Liège Bierset at 35 km.
Originated in 1220, the Grand Commandery Alden Biesen is considered to be among the oldest and largest castle domains of Northern Europe. Today, the heritage site's public workings focus on both conferencing and cultural activities
The Grand Commandery Alden Biesen is a pearl in the landscape of Haspengouw, but this area has many other assets, so why not extend your visit and choose an overnight stay. On site we have 30 guestrooms; however, these rooms are only available for participants of a congress or event held on the domain.
To enjoy Haspengouw, means to enjoy local gastronomy and local products. A short break to enjoy a local beer or a nice meal. Different restaurants and pubs give you different options.
The impressive Grand Commandery Alden Biesen offers many possibilities tailored to your event.
Invite your clients to a dinner in the stately court of honour of the moated castle, organize a large company party or take a day off with your team for a teambuilding or host a strategic board meeting.
In between, enjoy nature with a walk or guided tour in the French Garden, the English Park or discover Belgium's largest interconnected orchard.
Regardless of your event, meeting or congress, we will work with you to determine which room is the most suitable. With about thirty different rooms, there is a suitable room for every event. Then we look at the setup and what you need. All our rooms can also be equipped with an AV installation and of course you will also enjoy a stable Wifi connection.
---
Get in touch
Interested in organising a meeting or event at this fabulous location?
Contact us for our special rates.
When completing this form, we will only use your information to respond to your question or comment. View our complete privacy policy.