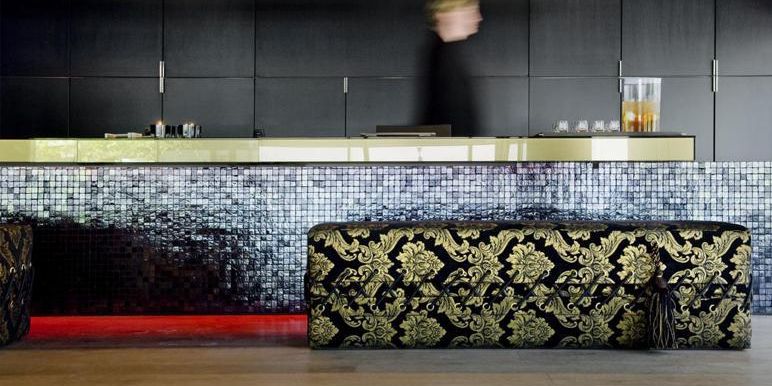 Carbon hotel, Genk
Limburg
About
Carbon hotel, Genk
A warm welcome in the city center of Genk, a sincere smile and you as the centre point.The young and ambitious team is waiting just for you! Attention to detail, bringing together quality and experience as well as not forgetting to pamper our guests in every aspects: a good dinner at Gusto restaurant or a nice message at Carbon Sense City Spa. Tasting, relaxing and enjoying a good conversation, all within a stunningly design environment.
Carbon Hotel is located in the city center of Genk, in front of the central station and near the shopping centre, the paradise for shop-a-holics. Nature lovers can go hiking or cycling at domain Kattevennne, one of the gates of the National Park Hoge Kempen.
All 60 rooms with wall-to-ceiling windows overlook the inner garden. Relaxing under the rain shower or in bath? The choice is yours! Did you know that you can even adjust the color of the lighting in the room to your mood?
At Restaurant Gusto, you can start the day with an energetic breakfast, have a delicious lunch or dinner. It is a trendy restaurant with range of dishes. You can enjoy various tastes all day long. A delicious breakfast, as extensive as you wish. The lunch menu consists of innovative, afforable and fast dishes. In the afternoon you can relax with an espresso or a cup of tea and a fresh pastry. In the evening you can combine delicious dishes with surprising world wines from our rich wine bar. In the trendy wine bar you will be spoiled with small, refined dishes and top wines, available by the glass.
On the fifth floor of the Carbon Hotel, you will find Carbon Sense City Spa, an oasis of peace and serenity. A wonderful place to spend 'quality time', where you can escape from the hustle and bustle of everyday life.
Experience the Limburg mining history in this luxurious spa hotel located in the centre of Genk. The award winning hotel features a gourmet restaurant, a trendy wine bar and a charming roof garden. It is ideally suited for professional meetings. Choose from one of four meeting rooms. The Carbon Sense City Spa covers 700m² and offers relaxing treatments, ideal for between meetings. The hotel is situated in front of the railway station and close to the motorway.
---
Get in touch
Interested in organising a meeting or event at this fabulous location?
Contact us for our special rates.
When completing this form, we will only use your information to respond to your question or comment. View our complete privacy policy.