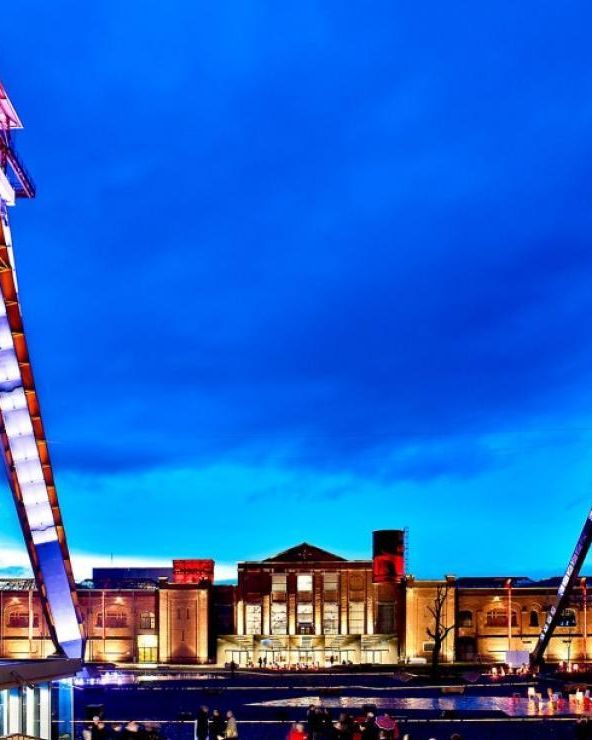 C-mine conference center Genk
Limburg
About
C-mine conference center Genk
C-mine is a place that can inspire any visitor. Its many smaller and larger venues are ideally suited for all kinds of events and meetings.
At C-mine, you'll find meeting rooms in seven different buildings, located around the central plaza. Most of the venues are situated in former mining buildings, restored with respect for their industrial heritage. All are very well equipped and meet the contemporary requirements for MICE venues.
The size of the venues ranges from small meeting rooms to large theatres and open spaces for catering and exhibitions.
In all, C-mine has more than 30 different venues that are offered for rent.
These venues are not managed by one single organisation; rather, they are rented out by creative companies and organisations that offer these beautiful spaces in addition to their daily activities.
In June 2020, C-mine was recognised by Tourism Flanders as one of the nine new 'Flanders Heritage Venues'. As such, C-mine is now part of a select network of 15 inspirational meeting locations that offer both a unique heritage experience and professional services. These locations are the eye-catchers for Flanders to promote itself internationally as a destination for conferences. Following Thor Park and Bokrijk, which were both awarded the status in 2019, C-mine is the third Genk location to proudly carry this label.
---
Get in touch
Interested in organising a meeting or event at this fabulous location?
Contact us for our special rates.
When completing this form, we will only use your information to respond to your question or comment. View our complete privacy policy.