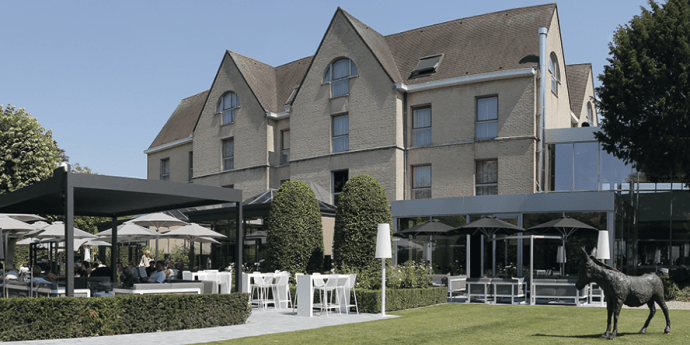 Hotel Ariane, Ypres
Westhoek
About
Hotel Ariane, Ypres
As soon as you walk into Ariane Hotel, you have the feeling that you're at home. We pay attention to every little detail, ensuring that you really enjoy your stay with us. We take care that the mix of comfort, quality and cosiness is just right, giving you the perfect hotel experience.
Our team members are passionate about what they do. If you like to be spoiled whilst away from home, if you love to be waited on hand and foot, you've come to the right place!
Our emphasis on excellent service is coupled with our commitment to improve and innovate.
Also tired of meetings in very little inspiring rooms? Fancy something refreshing?
It already starts with arriving at the Ariane. Around our hotel there is plenty of free parking. You don't need to worry about your car for the rest of the day.
Not only we promise you meeting rooms with charachter, but also a fresh and healthy kitchen, tempting sweets and a super enthousiastic team. On top of that we provide professional tools, cool gadgets and fast wifi.
Our restaurant kitchen is the beating heart of the Ariane. We want to maintain our reputation and even take it up a notch or two! Along with our preference for local and regional produce, we focus on fruit and vegetables. Healthy and delicious, especially when they come fresh from the "Westhoek".
Whether you want to have a light snack or choose a more extensive menu, you can be sure that eating in our restaurant will be a really nice experience. Our menu offers a range of dishes, freshly prepared to order and in line with the season. You can also choose where you would like to sit, be it along the bar, in a quiet corner of the restaurant or in one of the conservatories.
---
Get in touch
Interested in organising a meeting or event at this fabulous location?
Contact us for our special rates.
When completing this form, we will only use your information to respond to your question or comment. View our complete privacy policy.