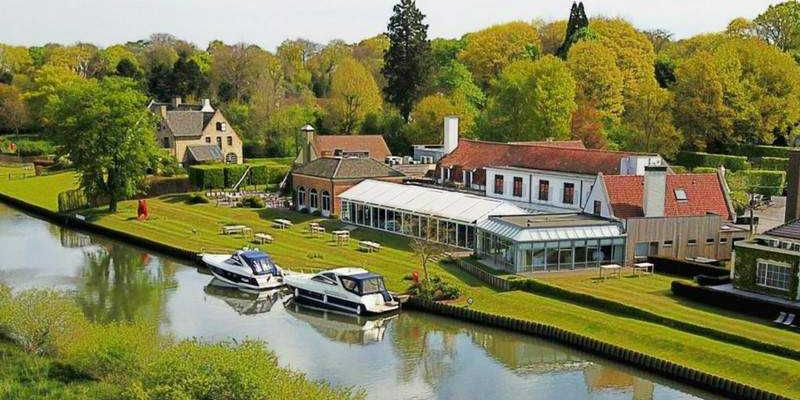 Auberge du Pêcheur, Sint-Martens-Latem
Ghent
About
Auberge du Pêcheur, Sint-Martens-Latem
It is not by chance that the Auberge du Pêcheur enjoys a well-deserved reputation in Sint-Martens-Latem and for miles around. Situated in one of the most beautiful locations along the banks of the river Leie, this hotel aligns comfortable lodging with culinary tradition and a stylish setting suitable for all your meetings, seminars and events.
The region offers a range of hiking and cycling routes and several museums are within walking distance. Take a Vespa tour through the Leie region or a boat trip from our own jetty ... it's all here for your enjoyment! The Royal Latem Golf Club is nearby and the golf course of Oudenaarde and Waregem is just a 20-minute drive away.
Indulge yourself in an authentic, charming and stylish setting with:
32 beautiful hotel rooms with views over the Leiemeersen nature reserve and Ooidonk castle.
An excellent brasserie with outdoor terrace and a wine cellar holding more than 500 labels.
A beautiful Orangerie with its own outdoor terrace for stylish private and corporate parties.
Exceptional seminar facilities, that can be combined with hotel arrangements or not.
---
Get in touch
Interested in organising a meeting or event at this fabulous location?
Contact us for our special rates.
When completing this form, we will only use your information to respond to your question or comment. View our complete privacy policy.