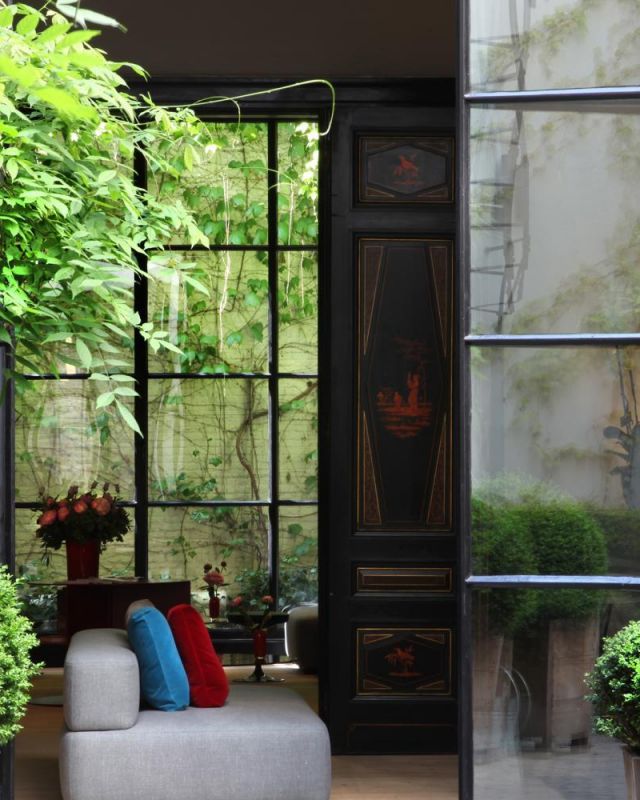 About
Hotel Julien
In the heart of the historic city of Antwerp you will find the upscale and beautifully designed Hotel Julien. This urban retreat offers guests an oasis of tranquillity in a relaxed and welcoming setting. Situated in two 16th century properties, the hotel has been lovingly restored and authentic features are effortlessly combined with contemporary furnishings to offer you every comfort.
Our location is the perfect base from which to explore our beautiful city: a cosmopolitan hideaway just minutes' walk away from the main shopping arteries and some of Belgium's most famous designers and dining hot spots.
Enjoy a delicious cocktail before dinner in our bar, lounge with the daily papers by the open fire or enjoy a fine glass of wine on our rooftop terrace with spectacular views of the cathedral.
Come join us; our bar, rooftop terrace and breakfast lounge are open to non-hotel guests too. Get your fizz on with a glass of champagne in our understated but trendy lounge bar before a night on the town. Enjoy a nightcap in our comfortable, chic living room or simply come and enjoy the fine art on our walls.
The luscious green spaces and inner courtyards of Hotel Julien call out to you; come and unwind after a long day at work (or play) in our intimate setting.
Whether it's work or play that brings you to Hotel Julien, we look forward to having you. Our bright and airy function room overlooks the luscious green courtyard and offers all the facilities you could need for your meeting or presentation.
---
Get in touch
Interested in organising a meeting or event at this fabulous location?
Contact us for our special rates.
When completing this form, we will only use your information to respond to your question or comment. View our complete privacy policy.